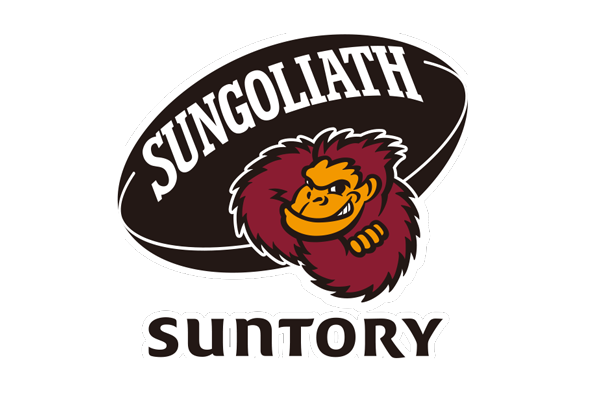 Top League Profiles 2018-2019: Suntory Sungoliath
2018-2019 Introduction: Suntory Sungoliath won the Japan Rugby Top League title in 2016-2017 and again last year in the 2017-2018 season.
On the back of such success, Suntory will come into the new season keen for more titles. The Sungoliath have some of the cream of local rugby talent in their ranks such as prop Shintaro Ishihara, lock Shinya Makabe, halfback Yutaka Nagare, five-eighth Kosei Ono, utility back Ryoto Nakamura and fullback Kotaro Matsushima, while, the overseas talent is just as impressive. Centre Matt Giteau is in his second season with the squad this year and his 103 test caps of experience for the Wallabies will help guide the backs around the park. Meanwhile, Australian halfback Matt Lucas joins the club this season while backrower Hendrik Tui and Highlanders lock Joe Wheeler are other international names in the mix.
The Coach: Keisuke Sawaki is in his third year as head coach at Suntory in the 2018-2019 season.
The Captain: Halfback Yutaka Nagare is in his third year as captain at Suntory for the 2018-2019 season.
The 2018-19 Squad: (45) the list starts with captain and vice-captains and then continues through forwards and backs in order from props to fullbacks. All family names come last.
Yutaka Nagare (c). Forwards: Kensuke Hatakeyama, Shintaro Ishihara, Shinnosuke Kakinaga, Yukio Morikawa, Genki Sudo, Tateo Kanai, Takuya Kitade, Kosuke Horikoshi, Shunta Nakamura, Shinya Makabe, Shinsuke Nakamura, Joe Wheeler, Hiroki Terata, Wataru Kobayashi, Koji Iino, Masakatsu Nishikawa, Satoshi Oshima, Kenta Nakasone, Sota Oketani, Jordan Smiler, Hiroto Kato, Sean McMahon, Hendrik Tui and Naoki Ozawa. Backs: Kazutaka Ashida, Genki Okoshi, Matt Lucas, Kosei Ono, Hikaru Tamura, Matt Giteau, Ryoto Nakamura, Daishi Murata, Yusuke Kajimura, Kenta Tsukamoto, Campbell Magnay, Yasunori Nagatomo, Shohei Takeshita, Takaaki Nakazuru, Chihito Matsui, Shuetsu Narita, Ryutaro Takemoto, Shota Emi, Seiya Ozaki and Kotaro Matsushima. Coach: Keisuke Sawaki.