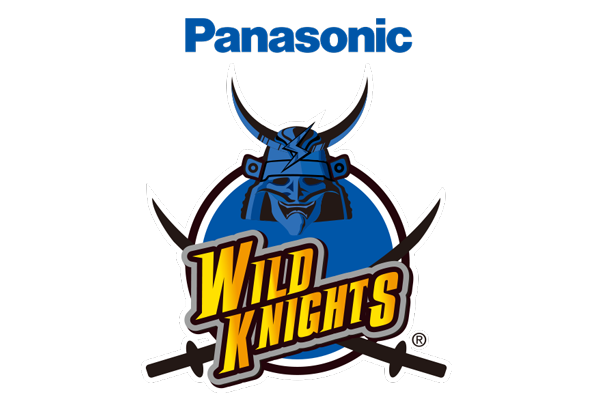 Top League Profiles 2018-2019: Panasonic Wild Knights
2018-2019 Introduction: In the 2017-18 season, Panasonic Wild Knights finished first on the White Conference table with 13 straight wins only to lose 12-8 to Suntory in the Japan Rugby Top League final. Nevertheless, despite having to settle for runner-up status last season, form over recent seasons firmly suggests that Panasonic will again be right up there at the business end of the season again this year.
Former Wallabies and Crusaders head coach Robbie Deans is in his fifth season as coach at Panasonic this season and he is bound to keep the team on the winning path. The squad is brimming with talent and central figures for Panasonic in the coming season include prop Keita Inagaki, hookers Shota Horie and Atsushi Sakate, veteran lock Daniel Heenan, flanker Shunsuke Nunomaki, halfbacks Fumiaki Tanaka and Keisuke Uchida, playmaker Berrick Barnes and wings Akihito Yamada and Kenki Fukuoka. Furthermore, among the new names at Panasonic this year are Japan international fullback Ryuji Noguchi who joins the club from Tokai University and All Black flanker Matt Todd.
The Coach: Former Wallabies and Crusaders head coach Robbie Deans is in his fifth season as coach at Panasonic in the 2018-2019 season.
The Captain: The captain at Panasonic for the 2018-2019 season is again flanker Shunsuke Nunomaki.
The 2018-19 Squad: (51) The list starts with captain and vice-captains and then continues through forwards and backs in order from props to fullbacks. All family names come last.
Shunsuke Nunomaki (c) Forwards: Asaeli Valu, Keita Inagaki, Shohei Hirano, Emersen Tamura, Yusuke Tokota, Craig Millar, Yuji Shimogama, Shota Horie, Atsushi Sakate, Daniel Heenan, Yu Young-Nam, Kotaro Yatabe, Sam Wykes, Takumi Mikami, Kazuhiko Usami, Jack Cornelsen, Tadasuke Nishihara, Matt Todd, Masaki Tani, Shota Fukui, Itsuki Onishi, Ryota Hasegawa, Tomohito Miyakawa, Ryu Koliniasi Holani, Tevita Tupou and Ben Gunter. Backs: Fumiaki Tanaka, Keisuke Uchida, YutaTakagi, Taiki Koyama, Berrick Barnes, Rikiya Matsuda, Takuya Yamasawa, Yuga Hyakutake, Iori Kaji, Kaisei Kasahara, Kruger Latu, Dylan Riley, Harold Vorster, Kwon Yu-In, Eiji Kaneda, Keisuke Moriya, Tatsuki Tomuro, Digby Ioane, Akihito Yamada, Yoshiaki Tsurugasaki, Kenki Fukuoka, Ryuji Noguchi, Yasutaka Sasakura and Yoshikazu Fujita. Coach: Robbie Deans (58).