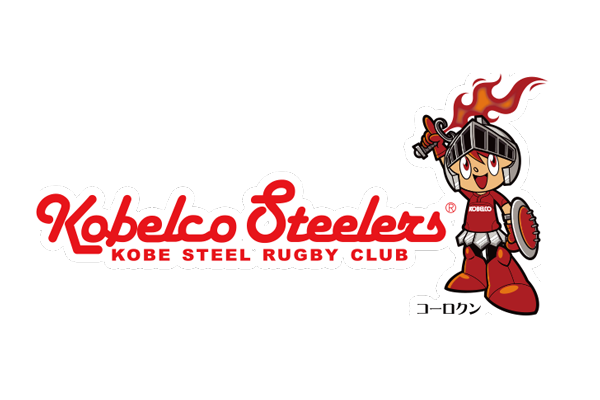 Top League Profiles 2018-2019: Kobe Steel Kobelco Steelers
2018-2019 Introduction: In the 2017-2018 season, Kobe Steel Kobelco Steelers finished fifth overall on the final Japan Rugby Top League table.
Kobe as the inaugural Top League champions back in 2003-2004 have consistently finished between third and sixth every season since but this season looks like being one full of hope and expectation. An overhaul at the club has seen Wayne Smith come on to the coaching staff bringing with him a number of prominent overseas names including none other than Dan Carter. Other significant new signings include lock Tom Franklin, goal-kicking maestro Hayden Parker and centre Richard Buckman. Former All Black halfback Andy Ellis, wing Fraser Anderson and utility back Adam Ashley-Cooper are other high-profile names at the Steelers. There is also a number of current and former Japan internationals and Sunwolves players in the ranks including halfback Atsushi Hiwasa, prop Takayuki Watanabe and playmaker Ryohei Yamanaka. The biggest signing for the Steelers and Top League rugby for many seasons is former All Blacks icon Dan Carter who makes the move to Japan from Racing 92 in France.
The Coach: The new head coach for the 2018-2019 season is Dave Dillon in combination with Wayne Smith as manager.
The Captain: Flanker Shohei Maekawa and halfback Andy Ellis are co-captains for the 2018-19 season.
The 2018-2019 Squad: (51) the list starts with captain and vice-captains and then continues through forwards and backs in order from props to fullbacks. All family names come last.
Shohei Maekawa (co-c), Andrew Ellis (co-c). Forwards: Hisateru Hirashima, Hiroshi Yamashita, Motoki Yamazaki, Hiroya Sawai, Raiko Katsuki, Takumi Tsukahara, Takayuki Watanabe, Ryuhei Arita, Shohei Shikata, Kosuke Nishibayashi, Kentaro Nagasaki, Yosuke Sano, Yu Shimizu, Isieli Nakajima, Tom Franklin, Grant Hattingh, Yuho Ashiya, Jang Seok-Hwan, Daiki Hashimoto, Matt Vant Levan, Ryuta Yasui, Taumua Naeata, Hikaru Hashimoto and Itaru Taniguchi. Backs: Atsushi Hiwasa, Daijiro Tanaka, Ryang Jong-Chu, Kenta Tokuda, Dan Carter, Kenji Shomen, Ryohei Yamanaka, Nicholas Ealey, Hayden Parker, Akihiro Shimizu, Yuta Imamura, Tonisio Vaihu, Shintaro Hayashi, Issei Shige, Charlie Lawrence, Taihei Kusaka, Fraser Anderson, Yoshikazu Ohashi, Rakuhei Yamashita, Kentaro Kodama, Tomoyuki Ochiai, Shinya Morita, Shinsuke Iseki, Adam Ashley-Cooper and Richard Buckman. Coach: Dave Dillon (43).