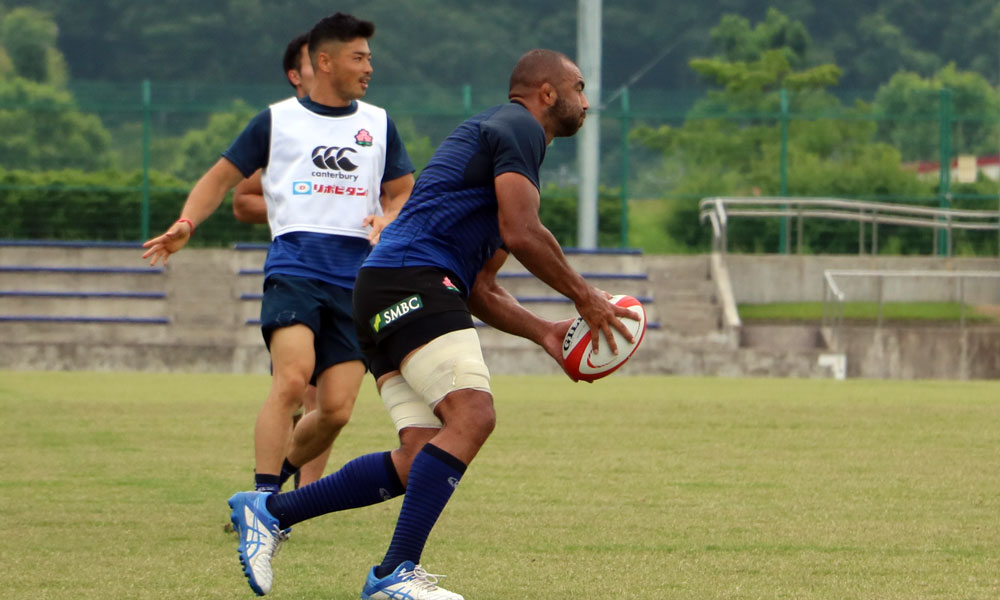 Japan need to be switched on, says Leitch
KOBE (June 15) – Japan captain Michael Leitch said Friday that mental toughness would be key to the Brave Blossoms beating Italy on Saturday.
"The way we approach this game is more around our mental preparation," he said after his team's captain's run at Noevir Stadium Kobe.
"There's always a danger of complacency when you beat a team quite convincingly so the big focus for us this week is keeping the preparation the same but making sure we are mentally switched on."
Japan won last week's first test 34-17 win on the back of a good performance by the forwards in the tight.
The improved set piece Leitch said "comes down to preparation and the Sunwolves have obviously helped us around the scrum and line-out areas. We have a good understanding of how we want to operate and play against a Tier One side."
However, Leitch pointed out that the team still needed to work on its defence.
"We've had (defence coach John Plumtree) in for two weeks and we are still working on some minor changes," he said. "There's going to be missed tackles, it's how we deal with it. This week there has been a big focus on making sure we man-up on tackles as defence is going to be huge. The way we start the game is crucial."
Saturday's game will be the first game of rugby to be played in Japan on hybrid turf and Fumiaki Tanaka said he was impressed.
"It's a great surface, no problems at all," the Japan scrumhalf said.
Tanaka said he was expecting a physical game and that Japan would have to play "smart rugby" in order to secure the two-match series.
"The Italian pack will look to dominate in the set piece so we have to go up another level from last week."