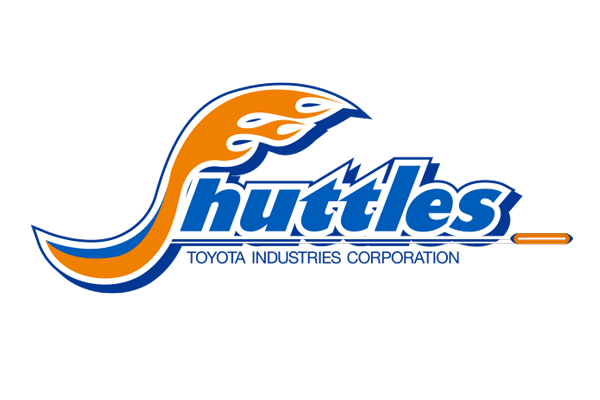 Top League Profiles 2017-18: Toyota Industries Corporation Shuttles
Top League Profiles 2017-18
Toyota Industries Corporation Shuttles
2017-18 Introduction: In the 2016-17 season, Toyota Industries Corporation Shuttles finished fifteenth overall on the final Japan Rugby Top League table on 16 points with 3 wins and 12 losses. Consequently, the Shuttles were forced to play through the promotion and relegation play-offs where they beat Mitsubishi Sagamihara 33-21 to retain their place in Top League.
The Shuttles finished second to last in 2016-17 and new head coach Leon Holden will be looking for a vast improvement in the on-field performances this year. The experienced local representative players such as props Yusuke Nagae and Naoki Kawamata, centre Katsuyuki Sakai and wings So Kil-Ryong and Hajime Yamashita will be the cement that hold the Toyota campaign together this season. Meanwhile, the foreign players such as former Wallabies and Brumbies lock Peter Kimlin, former Springbok centre JJ Engelbrecht and playmakers Sam Greene and Francois Brummer will have to ignite the sparks that create the wins. Other players of note include former Japan back-rower Sione Vatuvei and veteran centre Joe Vaka. Finally, Mark Gerrard has a playing coach role this year and subsequently, his playing time will be limited.
The Coach: New Zealander Leon Holden is the new head coach at Toyota Industries for the 2017-18 season. He moves into the position from forwards coach the previous season. Holden has extensive coaching experience in Japan and overseas, including stints with Ricoh, Sanix, London Wasps and Waikato. Murray Driver is the new forwards coach while Rees Baylis stays on as backs coach. Mark Gerrard will act as a playing coach.
The Captain: Fullback Manato Hasegawa is the new captain at Toyota Industries in the 2017-18 season.
The 2017-18 Squad: (48) the list starts with captain and vice-captains and continues through forwards and backs in order from props to fullbacks. All Japanese family names come last.
Manato Hasegawa (c). Forwards: Yusuke Nagae, Naoki Kawamata, Hirotaka Hirabara, Yuki Namioka, Yoshihisa Kawasaki, Kenji Ode, Masashi Debuchi, Kentaro Komura, Yusuke Yamada, Nobuhisa Takahashi, Tomoya Watanabe, Hiroki Murakawa, Shota Hirono, Tsuyoshi Matsuoka, Yuji Hasegawa, Cayden Neville, Tetsuo Imamura, Toshiki Fujii, Sione Vatuvei, Chong Chi-Hong, Peter Kimlin, Scott Fuglistaller, Takeshi Oyamada, Kento Takeuchi, Takuya Takeuchi, Ryosei Kohara, Yuta Isobe and Socieni Tokoqio. Backs: Daiki Konishi, Ryoya Shimohira, Takahiro Kimura, Francois Brummer, Yasunori Katagiri, Sam Greene, Joseph Vaka, Wataru Kawai, Katsuyuki Sakai, JJ Engelbrecht, Shin Ohashi, Ben Saunders, Hitoshi Matsumoto, So Kil-Ryong, Takashi Toyomae, Kento Matsui, Mark Gerrard, Hajime Yamashita and Yuki Omichi. Coach: Leon Holden (46).