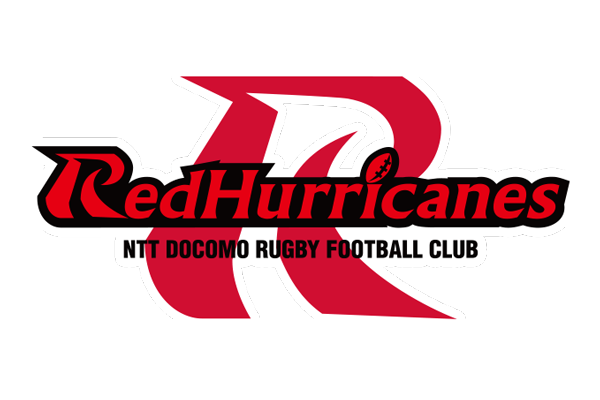 Top League Profiles 2017-18: NTT Docomo Red Hurricanes
Top League Profiles 2017-18
NTT Docomo Red Hurricanes
2017-18 Introduction: In 2016-17, NTT Docomo Red Hurricanes played in the Top West A regional league after being relegated from the Japan Rugby Top League competition the previous season. Consequently, the Red Hurricanes went through their season undefeated including the Top Challenge series, to regain their place back in Top League.
First and foremost, NTT Docomo achieved their primary objective of gaining their place back in Top League and so this year it will be a matter of staying up in the major corporate league in Japan. It will be the experienced players in the squad that have to set the standard this season and they will have to front up if NTT Docomo are to improve. The old heads include prop Atsushi Tanabe who joins the NTT side from Kintetsu along with centres Jeffrey Ierome and Mifiposeti Paea. South African Dawie Theron is in his second year as head coach and he will have to rely on the talent of overseas players such as Springbok back-rowers Heinrich Brussow and Warren Whiteley, playmaker Jurgen Visser and Sunwolves fullback Riaan Viljoen to get the Red Hurricanes across the line in critical games. Theron has a large squad to work with, but it will largely be the local players that will have to do the hard yards week in and week out across a longer and tougher season ahead.
The Coach: South African Dawie Theron is in his second year as head coach at NTT Docomo in the 2017-18 season.
The Captain: The new captain at NTT Docomo for 2017-18 is hooker Hiro Izumi who replaces flanker Taro Sato. The vice-captain is wing Koki Shigeno.
The 2017-18 Squad: (52) the list starts with captain and vice-captains and continues through forwards and backs in order from props to fullbacks. All Japanese family names come last.
Hiro Izumi (c), Koki Shigeno (v-c). Forwards: Atsushi Tanabe, Yuki Kawano, Hiroshi Kitajima, Chang Tae-Yook, Yosuke Nishiura, Shun Okabe, Munetaka Sashida, Cho Ryung-Toe, Shinsuke Yoshida, Masaki Midorikawa, Hiroaki Ushihara, Yuki Nakamura, Park Soon-Chai, Yoichiro Tsuchiya, Naoyuki Ueyama, Lourens Erasmus, Shinya Osugi, Heinrich Brussow, Kosuke Tsujii, Yosuke Eto, Wimpie van der Walt, Taro Sato, Go Miura, Lee Chi-Yong, Joe Iongi, Warren Whiteley, Daisuke Yokoyama and Keisuke Shin. Backs: Shigeru Kohiyama, Ippei Hata, Akira Inoue, Tatsuya Hamano, Jurgen Visser, Masahito Imura, Jeffrey Ierome, Takehiro Kiyose, Mifiposeti Paea, Masaki Kawabata, Masaki Kobayashi, Kim Yon-Hi, Shota Takano, Kanta Ishida, Yoshimi Watanabe, Josefa Lilidamu, Jang Seong-Min, Tomohiro Kurata, Riaan Viljoen, Shota Saiguchi, Yoshihito Sato and Takahito Kunai. Coach: Dawie Theron (50).