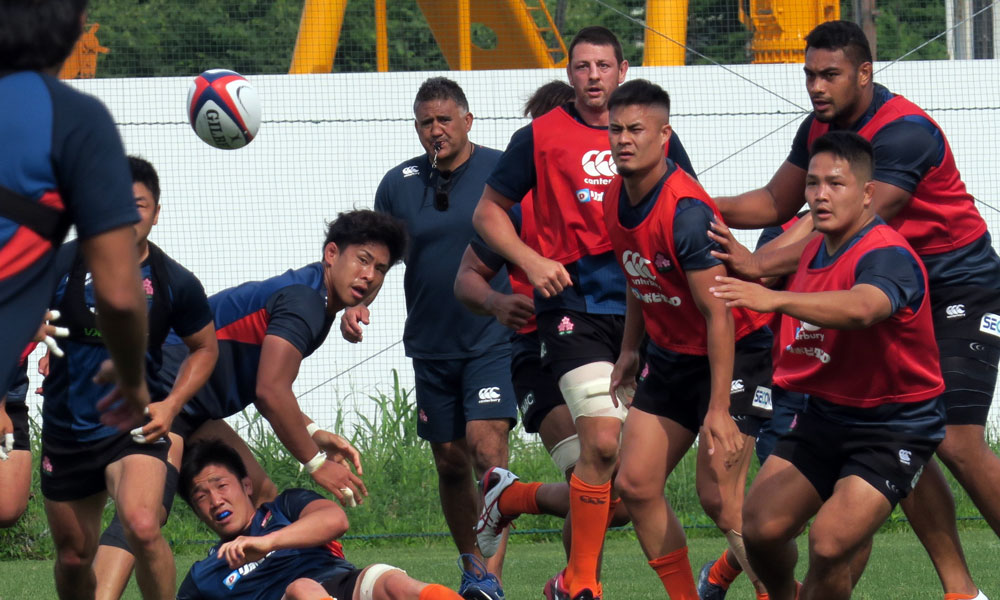 Joseph Hoping for Much Improved Performance
TOKYO (June 23) – Japan coach Jamie Joseph said Friday he was hoping to see a very different Brave Blossoms side when they take on Ireland at Ajinomoto Stadium.
The two teams meet Saturday a week after the visitors won the first test 50-22 and Joseph said his side needed to turn opportunities into points.
"We created enough opportunities but didn't have enough ticker and hunger to put the Irish under pressure," he said of the first test.
"We need to exert more pressure at set piece and if we keep it fast and execute our skills we can put Ireland under pressure."
Joseph said he expected Ireland to "attack our scrum and put us under pressure. They also have a good maul and if we over-defend against it they can come around at pace. They have many strings to their bow."
Japan will be led Saturday by Michael Leitch, who will playing his 50th test.
"Physically and tactically we were spot on but we didn't tick the mental box," Leitch said of last week's defeat.
"That was evident in the first 10 minutes. They got a roll on while we were lazy in the kick chase and missed some tackles."
Ireland captain Rhys Ruddock, meanwhile, said he was expecting a very different Japan side.
"We know realistically Japan have a lot of growth. The way they finished the game was strong and some of the players they have coming in added will add a lot more as well," he said.
Joseph hopes that is the case.
"We need to win fans back by the type of rugby we play," he said. "The key for us is to get our attitude right. I think you will see a very different Japan tomorrow."