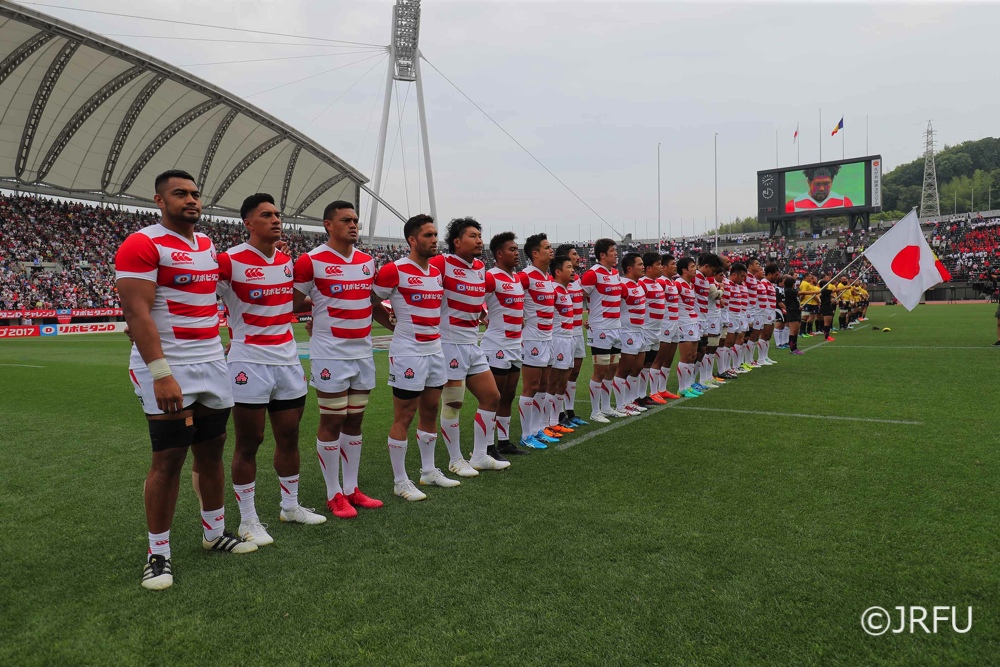 Joseph Happy to Get Campaign Off to Winning Start
KUMAMOTO (June 11) – Japan coach Jamie Joseph said Saturday's 33-21 over Romania at a packed Egao Kenko Stadium was "a start," adding "it was important for the team to put in a good performance and win and start the June campaign on a positive note."
Joseph said the game was how he imagined it would be, though he said there were plenty of things that needed working on ahead of the two-test series with Ireland.
"The game played out as we expected," he said. "On one side of the ledger you had big guys playing a set-piece orientated game that put us under pressure. And we played our style and fortunately we came out on top."
"It was clear and evident that when we get our game going we look good. But when we were put under pressure we did not execute our roles as well as in the first half. When you drop your guard at this level teams come back and hit you."
Japan captain Shota Horie said that the team had followed the game plan well in the first half but during the second half "we played the game at their pace. We need to make sure we play for the full 80 minutes. It's all about mental application."
Joseph said indiscipline had allowed Romania back into the game in the second half and he said it was an area Japan needed to improve.
"We need to be more disciplined and trust each other so players don't feel they have to do things that get them penalized or shown a yellow card. It's too hard." he said.
"When we were back to 15 players we got control back of the game and should have scored right at the end."
Joseph also praised the crowd in Kumamoto, a city that saw around 50 people die as the result of earthquakes in April 2016, and said the players had been playing for them.
"It was a good opportunity for the players to show some pride in playing for Japan and I think they did that today."