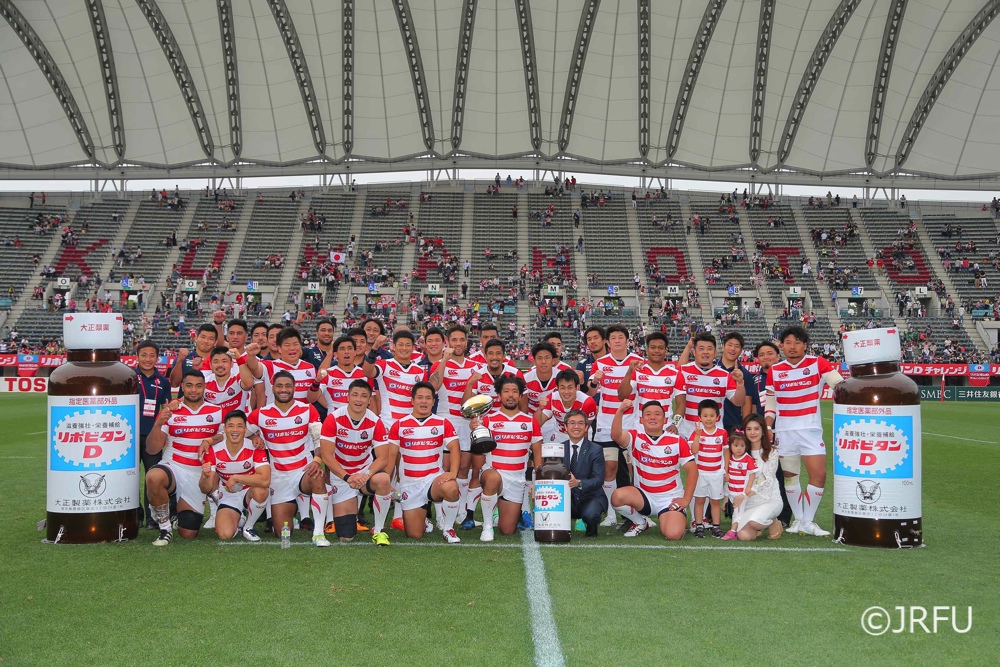 Japan Top Romania 33-21
KUMAMOTO (June 10) – Japan opened their June test campaign with a 33-21 victory over Romania on Saturday.
Played in front of a packed Egao Kenko Stadium, Akihito Yamada, Kenki Fukuoka and Michael Leitch scored tries while Jumpei Ogura was 100 percent with the boot, landing four penalties and three conversions for a personal haul of 18 points.
On a hot and muggy day in Kyushu, Romania started the better of the two teams with Florin Vlaicu banging over two early penalties.
But Japan hit back with Yamada going over following a well placed kick from Timothy Lafaele.
Ogura added the extras from out wide and then kicked three penalties to one by Vlaicu as Japan went 16-9 up, before the hosts closed the half out with another good try.
With forwards and backs keeping the ball alive for a number of phases, Kenki Fukuoka eventually finished things off in the corner as Japan turned around 23-9 up.
That lead was increased shortly after the restart with Leitch sprinting over from 30 metres out as Japan played some superb 15-man rugby.
But Romania then fought back and with their forwards providing a solid platform Mihai Macovei and Fonovai Tangimana both touched down to close the gap to 12 points.
Japan's defense held firm for the remainder of the game though and the game closed with the hosts almost claiming a fourth try.
Japan head north for the next two games – a two-match series against Ireland – to be played in Shizuoka and Tokyo on June 17 and 24.