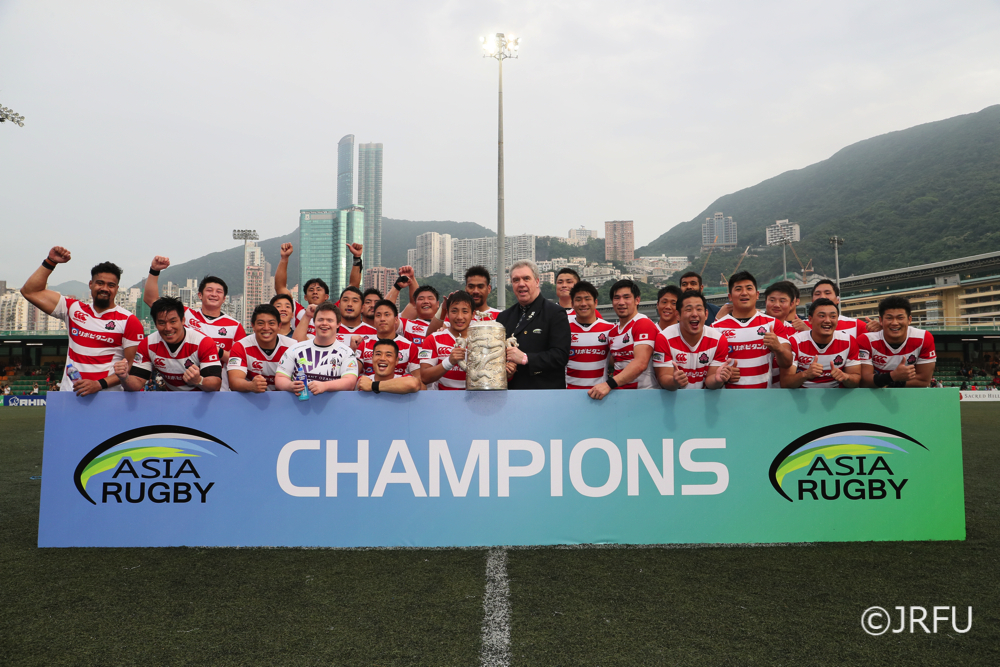 Japan Top Hong Kong to Win ARC
HONG KONG (May 13) – Japan won the 2017 Asia Rugby Championship on Saturday thanks to a 16-0 win over Hong Kong at Hong Kong Football Club.
Japan have now been crowned champions of Asia on 25 out of a possible 30 times and this was their 10th straight title since the tournament became an annual event.
Having started their campaign with two contrasting wins over South Korea, the Brave Blossoms were made to work hard for their victories in Tokyo and Hong Kong.
Saturday's victory sees them finish with 19 points from a possible 20, but it was the first time they have failed to get a bonus point for scoring four or more tries since the format changed in 2008 – bar 2015 when the corresponding game was declared a draw after it was abandoned after 20 minutes due to heavy rain.
Amanaki Lotoahea scored the only try of the game early in the second half after he made the most of a clever kick from Ryoto Nakamura and a good pick-up and offload from Kanta Shikao.
Takuya Yamasawa added three penalties and a conversion to complete the scoring.
"It's been a tough tournament, a lot tougher than last year," said Japan head coach Jamie Joseph. "The Hong Kong team has improved so much and they really tested us last week as well as this week so we are really proud of the win today."
"We are very happy with the results of both matches against Japan," said Dai Rees, Chief Rugby Operations Officer with the Hong Kong Rugby Football Union.
"We were able to put them under pressure, and that's something that we haven't been able to do in the past. Now it's important for us to follow up these two matches with wins against Korea in both Seoul two weeks from today and then back here again in June."