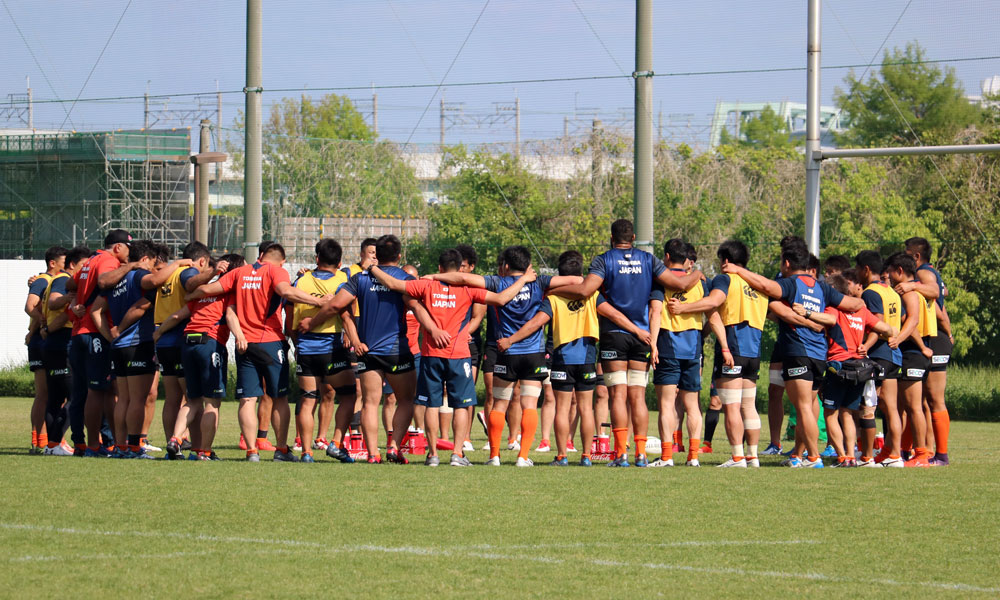 Motivated Japan Set to Take on Hong Kong
TOKYO (May 5) – Japan coach Jamie Joseph said Friday motivating his team ahead of their Asia Rugby Championship Round 3 game with Hong Kong had not been difficult.
"The players responded well from the first game as you would expect. Motivating them hasn't been hard, they are playing for a test spot in the big leagues," he said at Prince Chichibu Memorial Rugby Ground, which will host the game Saturday with kickoff set for 2:07 p.m.
The Brave Blossoms started their campaign with a shaky 47-29 win over South Korea before beating the same opponents 80-10 last week.
"We have made changes and given new players a chance to show their abilities against a team that is bigger and different to Korea," Joseph said, adding that some of the changes were enforced with players leaving the national team camp to join up with the injury-depleted Sunwolves in Argentina.
"We lost some backs to the Sunwolves and that had an effect on selection," he said, adding that the 6-2 split on the replacement bench also allowed allowed him to have some "fresh legs in the forwards as I am anticipating an aggressive game."
Joseph has, however, been able to recall the veteran pair of Harumichi Tatekawa and Shota Horie.
"It's great having them back. We need these guys to lead from the front by doing their job first."
Tatekawa leads the team from inside centre while Horie will start the game on the bench.
"We have been focusing on what we have to do rather than what Hong Kong will bring to the game," said Tatekawa. "We want to move the ball and create unstructured situations as much as possible."