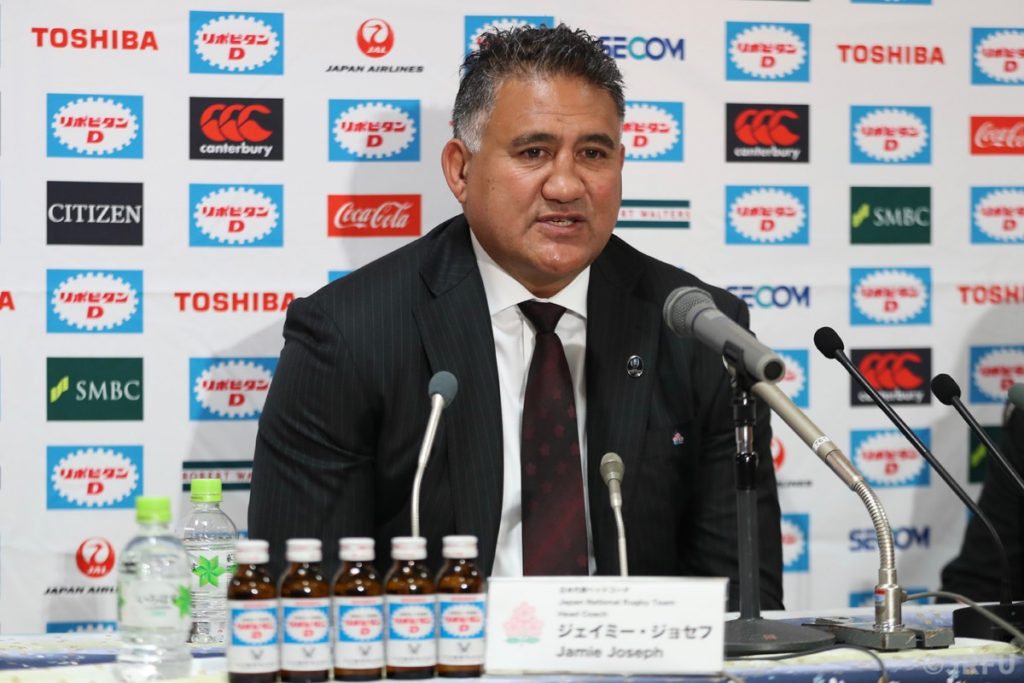 Joseph Looking Forward to Challenges Ahead
TOKYO (Japan 19) – Japan coach Jamie Joseph said Thursday that his first four months in charge of the national team had at times been "difficult. But I think we made some good steps in the right direction."
Talking at Japan Rugby Football Union headquarters, Jospeh said he had learnt a lot during the November tests and that he was looking forward to a busy year that will see Japan take part in the Pacific Challenge and Asia Rugby Championship as well play five test matches in June and November, with more to be added.
"In November, we've got two test matches against two quality sides (Australia and France)," he said. "To play tougher teams. That's better for us for our own development."
In addition, the 47-year-old will oversee the Sunwolves, who will participating in their second season of Super Rugby.
Joseph said one of the reasons for the Sunwolves' extended squad is that while the team is on the road he will remain in Japan to coach the non-travelling members alongside up-and-coming Top League and university players.
"This will give me a better understanding of the ability of the players as we will be exposed to 70 players before we pick the team for the June tests (against Romania and Ireland)."
Joseph said the Sunwolves were key to developing players of test-match status and he hoped that within a year or two, all players aspiring to play for Japan would be part of the Sunwolves squad.
However, he added that the door was still open for players who chose to play overseas.
"Obviously I am not in a position to exclude players if they are playing in other competitions. And sometimes (moving away) is good for their development. But in an ideal world we will have all the players together."